Perpetual Light Fund Winner 97
Princess, of Liberia, Winner of the $50 Microenterprise Fund (May 2014) ($50 Loan)
This Light Award is sponsored by Light is Real and processed through Kiva.org.
Princess, age 29, sells slippers to earn a living. She learned this trade from her mother and started her business with start-up capital from her boyfriend's savings. She lives with her boyfriend and their three children, aged three to eight. All three children attend school. Princess herself is educated through the eleventh grade.

She transports her goods to and from her place of business by car, and she sells nine hours each day, working very hard to provide for her family. She says she likes her business because it is fast-going and profitable.

Princess has requested a loan in order to buy slippers to offer for sale.

In the future, she would like to buy larger quantities of slippers for her business.

She offers her thanks to all her lenders.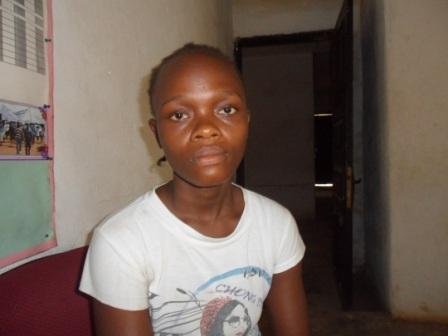 Congratulations to Princess in Liberia..!
For more information about other light workers, light resources, and light tools, see the navigation over to your left. Or learn more about the Perpetual Light Fund.
Learn more about Holographic Belief Replacement and get Powerful New Beliefs.
Potential Light Fund Recipients, keep sending your info. You may be next!
Christopher
Copyright Christopher Westra