Perpetual Light Fund Winner 94
Om-Mostafa, of Yemen, Winner of the $50 Microenterprise Fund (February 2014) ($50 Loan)
This Light Award is sponsored by Free Mind Power Books and processed through Kiva.org.
Om-Mostafa is a group which consists of five women from Sana'a, Yemen. They requested a loan of 250,000 YER from AMB.

Dawla is the leader of the group. She is a 30-year-old married woman, living with her family in their own house. Their house is very small and it needs to expand. Dawla works as a dressmaker inside her house. The income of this business is very low and most of what she earns goes to the expenses of the family. Unfortunately, the house where she lives is very small. For this reason, Dawla applied for a loan of 60,000 YER from AMB in order to purchase construction materials like cement and bricks in order to expand the house.

Dawla hopes to build the second floor and rent out the first. She hopes to provide her family with a lot of money. Also, she hopes to expand her business more.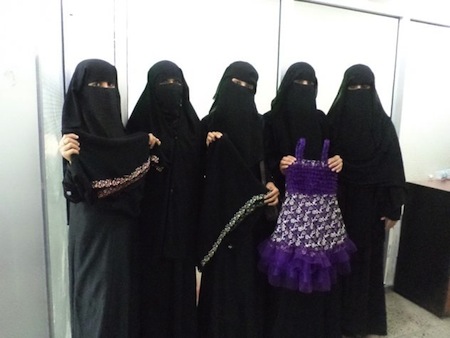 Congratulations to the Om-Mostafa Group in Yemen..!
For more information about other light workers, light resources, and light tools, see the navigation over to your left. Or learn more about the Perpetual Light Fund.
Learn more about Holographic Belief Replacement and get Powerful New Beliefs.
Potential Light Fund Recipients, keep sending your info. You may be next!
Christopher
Copyright Christopher Westra