Perpetual Light Fund Winner 91
Wupa, of Israel, Winner of the $50 Microenterprise Fund (November 2013) ($50 Loan)
This Light Award is sponsored by The Online Holographic Creation Sheet and processed through Kiva.org.
Wupa manages a day care at home. She takes care of five children with warmth and love. Wupa provides an excellent environment for the children in her care. She is recognized by the municipality. The parents are pleased with the care and there is high demand for her day care.

Wupa needs to make renovations. After there was city-wide work in her yard, areas of her day care were affected and now Wupa is taking the opportunity to make some important upgrades.

Wupa needs this loan to assist in paying for a new partition, plumbing work, flooring, play toys, and work on the outside play area.

Wupa has four grown children of her own and she wants to be able to continue to provide quality care and to help with her grandchildren's education.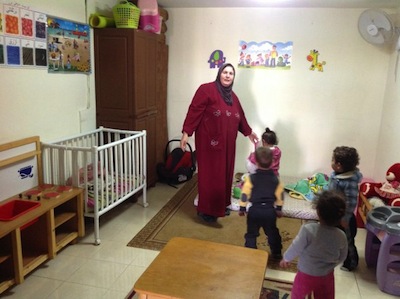 Congratulations to Wupa in Israel..!
For more information about other light workers, light resources, and light tools, see the navigation over to your left. Or learn more about the Perpetual Light Fund.
Learn more about Holographic Belief Replacement and get Powerful New Beliefs.
Potential Light Fund Recipients, keep sending your info. You may be next!
Christopher
Copyright Christopher Westra