Perpetual Light Fund Winner 87
La Buena Fe, of Hato Mayor, Dominican Republic, Winner of the $100 Microenterprise Fund (July 2013)
This Light Award is sponsored by The Online Holographic Creation Sheet and processed through Kiva.org.
Marta is the coordinator of her group La Buena Fe ("The Good Faith") 1 & 2. Her group is located in the rural area surrounding Hato Mayor, a sleepy agricultural town. The group comprises ten micro-entrepreneurs dedicated to selling different products and services. Marta makes her home here in a simple structure with her long-term partner and five children.

Marta is excited to be taking her fifth loan with Esperanza after having successfully repaid her previous loan and grown her business. She plans to use this loan to invest in her business selling miscellaneous products. She intends to use the loan capital to purchase cosmetics, jewels, clothes, shoes, and other items. She will use the profits to save and to reinvest in her business. She thanks you all for your support.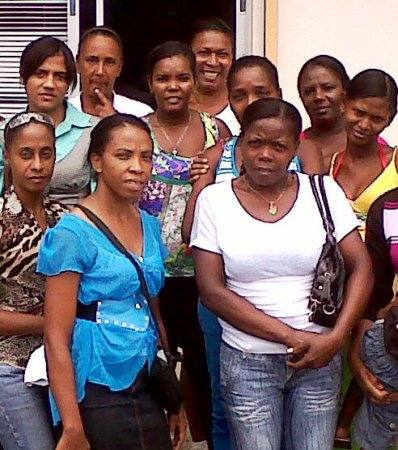 Congratulations to Marta and La Buena Fe in the Dominican Republic..!
For more information about other light workers, light resources, and light tools, see the navigation over to your left. Or learn more about the Perpetual Light Fund.
Learn more about Holographic Belief Replacement and get Powerful New Beliefs.
Potential Light Fund Recipients, keep sending your info. You may be next!
Christopher
Copyright Christopher Westra