Perpetual Light Fund Winner 85
Vailetai, of Samoa, Winner of the $100 Microenterprise Fund (May 2013)
This Light Award is sponsored by The Online Holographic Creation Sheet and processed through Kiva.org.
Vailetai is 26 years old and married with three children. She runs a small business selling pies, pancakes and coconut buns in her community, and has been doing this for many years.
Vailetai has requested a loan to buy sacks of flour, sugar, baking soda and dripping oil. She joined SPBD in 2012 to gain access to capital. With her earnings, Vailetai will improve her business.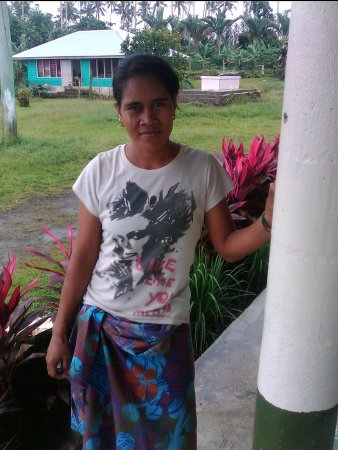 Congratulations toVailetai..!
For more information about other light workers, light resources, and light tools, see the navigation over to your left. Or learn more about the Perpetual Light Fund.
Learn more about Holographic Belief Replacement and get Powerful New Beliefs.
Potential Light Fund Recipients, keep sending your info. You may be next!
Christopher
Copyright Christopher Westra