Perpetual Light Fund Winner 84
Lucrecia, of the Philippines, Winner of the $100 Microenterprise Fund (April 2013)
This Light Award is sponsored by The Holographic Belief Replacement Meditation, and processed through Kiva.org.
Lucrecia is a hardworking entrepreneur who has a buy and sell scrap materials business in the Philippines.

She is borrowing PHP 14,000 through NWTF to purchase more scrap to sell for her buy and sell scrap materials business.

Lucrecia has been in this business for two years. Lucrecia earns more income from her general store.

Lucrecia has been sustaining her business activities through her own efforts with the help of the loans from NWTF. She dreams of saving enough money so she could afford to send her children to college in the future.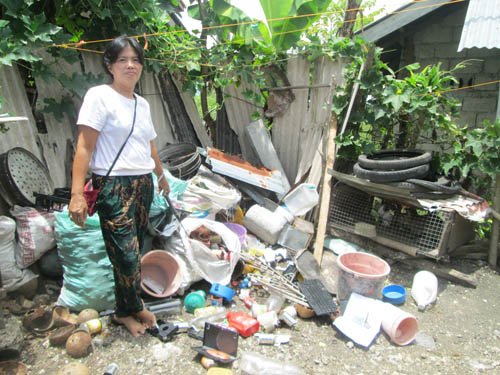 Congratulations to the Lucrecia..!
For more information about other light workers, light resources, and light tools, see the navigation over to your left. Or learn more about the Perpetual Light Fund.
Learn more about Holographic Belief Replacement and get Powerful New Beliefs.
Potential Light Fund Recipients, keep sending your info. You may be next!
Christopher
Copyright Christopher Westra