Perpetual Light Fund Winner 83
Bidossessi 3 Group, of Benin, Winner of the $100 Microenterprise Fund (March 2013)
This Light Award is sponsored by The Holographic Belief Replacement Meditation, and processed through Kiva.org.
Bidossessi 3 is a group of 4 people whose members live in the same district. The group's representative, Régina (who is raising her hand in the picture), is 41 years old and doesn't live with her husband any more.
Régina is the mother of 3 children, some of whom attend school and one of whom remains under her care. Régina lives alone with the child she is raising and meets the child's different needs by herself, thanks to the income she gets from her business. Régina has been selling clay ovens for nearly 10 years. She also sells maize and soya porridge in her area.
She gets her supplies in Benin. This is the third time that Régina and the other group members are requesting the financial support of ALIDé in order to increase their working capital and strengthen their businesses, so that they can better respond to their customer demand. The 2 previously received loans have been properly repaid.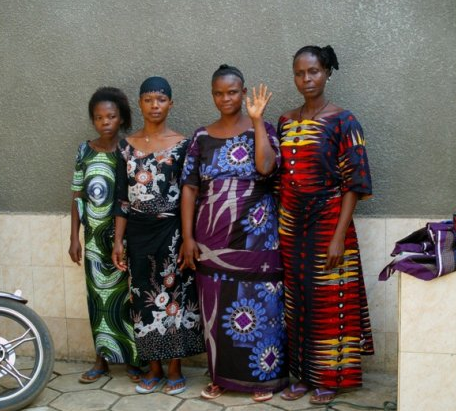 Congratulations to the Bidossessi 3 Group..!
For more information about other light workers, light resources, and light tools, see the navigation over to your left. Or learn more about the Perpetual Light Fund.
Learn more about Holographic Belief Replacement and get Powerful New Beliefs.
Potential Light Fund Recipients, keep sending your info. You may be next!
Christopher
Copyright Christopher Westra