Perpetual Light Fund Winner 81
Leena of Palestine, Winner of the $100 Microenterprise Fund (January 2013)
This Light Award is sponsored by The Free Inner Guide Meditation, and processed through Kiva.org.
Leena is a 33-year-old married young woman and a mother to two sons and one daughter, her husband is employed at the Ministry of Education who gets a small salary, which is not enough to cover all the family's needs.
For the past five years, Leena has had beauty salon. She has a good reputation among her customers and at the same time she has many loyal customers, which makes her project a profitable one.
Leena is requesting a 3,000 USD loan from FATEN to cover the cost of installing air condition to her salon and purchasing new beauty salon kit such as different types of hair and body creams, hair brushes and dryers.
This will allow Leena to expand the scope of her work, improve her business, and increase the family's income.
The Photo below is Leena in her beauty salon.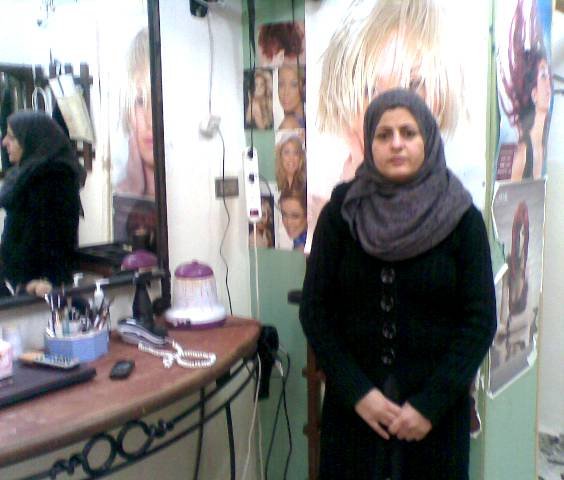 Congratulations to Leena..!
For more information about other light workers, light resources, and light tools, see the navigation over to your left. Or learn more about the Perpetual Light Fund.
Get your Free Manifesting Meditation and keep the energy flowing.
Potential Light Fund Recipients, keep sending your info. You may be next!
Christopher
Copyright Christopher Westra