Perpetual Light Fund Winner 76
Randall of Costa Rica, Winner of the $100 Microenterprise Fund (August 2012)
This Light Award is sponsored by Positive Emotions List, and processed through Kiva.org.
Randall is a young farmer who's 23 years old. He's a family man and a father, and he lives in the southern area of the country. He's requesting a loan of ₡1.040.000 (one million and forty thousand colones) in order to purchase corn and bean seeds, fertilizer and fungicide so that he can protect his crops as they grow. He sells his produce in a business association of his community. With the profits he earns he supports his family and fulfills other financial obligations. He wishes to eventually become a bigger producer, to prosper and obtain better profits. That's why he works as hard as he can in his agriculture business.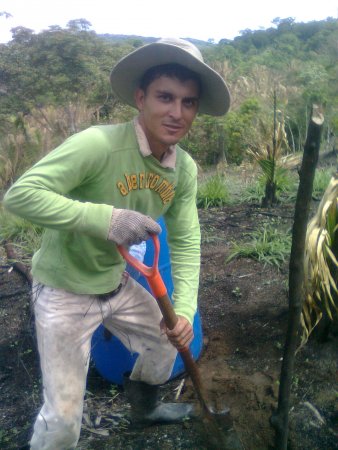 Congratulations to Randall..!
For more information about other light workers, light resources, and light tools, see the navigation over to your left. Or learn more about the Perpetual Light Fund.
Potential Light Fund Recipients, keep sending your info. You may be next!
Christopher
Copyright Christopher Westra