Perpetual Light Fund Winner 75
Roya's Group of Senegal, Winner of the $100 Microenterprise Fund (July 2012)
This Light Award is sponsored by Positive Emotions List, and processed through Kiva.org.
This group was created on June 13, 2008. Its members all live near each other. They are mostly involved in sales, sewing, and raising poultry.

Mrs. Khardiatou is the leading entrepreneur of the group. In the photo she is to the right with her hand raised. She is married and the mother of two children; a six year old girl and an eight year old boy. With this loan, she plans to buy fabric and accessories to make curtains, tablecloths, and men and women's clothing.

With her profits, this woman plans to build up her savings and to cover the primary needs of her family: food, healthcare, and education.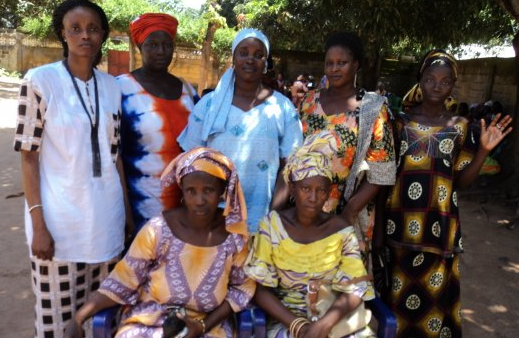 Congratulations to Roya's Group..!
For more information about other light workers, light resources, and light tools, see the navigation over to your left. Or learn more about the Perpetual Light Fund.
Potential Light Fund Recipients, keep sending your info. You may be next!
Christopher
Copyright Christopher Westra