Perpetual Light Fund Winner 69
Yon's Group of Cambodia, Winner of the $100 Microenterprise Fund (January 2012)
This Light Award is sponsored by Attract The Perfect Partner, and processed through Kiva.org.
Yon is a 41-year-old married woman. She lives in a rural village of the Dambae district of Kampong Cham province and has two children (one daughter and one son). To make a living, she has been planting cassava (an edible root) for 20 years, earning about 44000 KHR per day.

Yon leads a group of four women applying for a loan with VisionFund Cambodia. She's been with VisionFund for one cycle while her fellow members have been with VisionFund from one to three cycles. Yon used the first loan successfully to better support her family.

As the group's leader, she will use her portion to buy fertilizer for her farmland and use a portion of it to pay for labor. She hopes to increase her crop yield and earn additional income to improve her standard of living.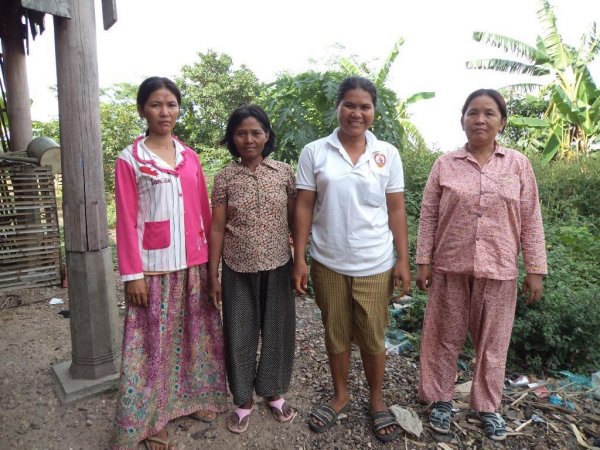 Congratulations to Yon, Sokhin, Ven, Sinat!
For more information about other light workers, light resources, and light tools, see the navigation over to your left. Or learn more about the Perpetual Light Fund.
Potential Light Fund Recipients, keep sending your info. You may be next!
Christopher
Copyright Christopher Westra