Perpetual Light Fund Winner 66
Esperanza De Punta Mira Group of Chile, Winner of the $100 Microenterprise Fund (October 2011)
This Light Award is sponsored by The Art of Public Speaking, and processed through Kiva.org.
This communal bank called, "Esperanza de Punta Mira," [Hope of Punta Mira] is made up of 19 entrepreneurs, who are dedicated to different businesses. Among them are clothing, purse, athletic clothing, and perfume sales; a bakery; salad preparation; sewing; etc. All of them live in the city of Coquimbo.

Sara is the president of the communal bank. In the photo, she is in the front row, second from the right. She has on a long beige sweater, black pants, and a black purse. Her hair is gray and she is wearing glasses. She has made a living selling liquid gas for 9 years. She tells us that one of her motivations for starting her business was the need to generate income to pay for her daughter's higher education costs.

Her business is located on her property, and her son helps her deliver the gas. She tells us that she works full-time from Monday-Sunday. She has a fixed clientele, which she has kept since she started her business. She buys her gallons of gas directly from a branch of the gas brand with which she works. With this loan, she will buy a larger quantity of gallons of gas to invest in her business. In this way, she hopes to generate more income. One of her goals is to improve the infrastructure of her business as well as the exterior of her distributorship, since these repairs will let her attract a larger number of customers by taking advantage of the number of people who pass through the commercial area where her business is located.

Sara lives with her mother, for whom she cares, and her daughter, who is working towards her degree in public works. She is very happy and thankful for the opportunity offered by Fondo Esperanza. This credit will let her invest in her business with more capital. She also says that her communal bank is very united and committed. This makes her satisfied and happy.

Coquimbo is a port city and is located on the beach. It is the capital of the Elqui province, in the region of Coquimbo, Chile. The economy in the area is based primarily on mining since it has large magnesium, gold, silver, copper, iron, and lead deposits. Agriculture is also practiced thanks to the extensive farming in the Elqui, Limarí, and Choapa valleys. Vegetables and fruits that thrive in this climate are grown here.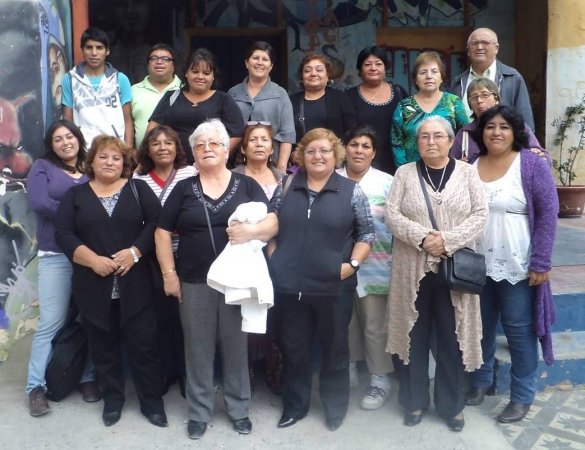 Congratulations to the Esperanza Group!
For more information about other light workers, light resources, and light tools, see the navigation over to your left. Or learn more about the Perpetual Light Fund.
Potential Light Fund Recipients, keep sending your info. You may be next!
Christopher
Copyright Christopher Westra