Perpetual Light Fund Winner 65
Maria Amalia Nhamposse of Mozambique, Winner of the $100 Microenterprise Fund (September 2011)
This Light Award is sponsored by Acres of Diamonds Audio, and processed through Kiva.org.
Maria was born in the town of Maputo, province of the same name, southern Mozambique. She's married and has two children, all of which attend school. She went to elementary school and stopped because her parents lacked financial conditions. She lives with her family in a house she owns and does not support anyone else.
She has been a businesswoman for over 15 years. She sells foodstuffs and earns an income of about 6.000mt. She uses it to pay for home expenses and also saves part of it in her bank account.
She has never had loans in other banks. She first heard of Hluvuku through a friend who is also a client of this institution. This is her first loan with Hluvuku. It is for 20.000mt, which she intends to use to purchase goods (oil, rice, peanuts, flour, etc.) in order to increase the volume of her merchandise.
She pledges to make her repayments as scheduled. In the future, she intends to expand her business by building a venue where she can display her products. For that she plans to request other loans from Hluvuku.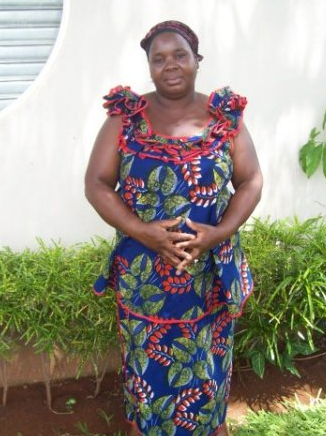 Congratulations to Maria!
For more information about other light workers, light resources, and light tools, see the navigation over to your left. Or learn more about the Perpetual Light Fund.
Potential Light Fund Recipients, keep sending your info. You may be next!
Christopher
Copyright Christopher Westra