Perpetual Light Fund Winner 60
David Diadamidze of Georgia, Winner of the $100 Microenterprise Fund (April 2011)
This Light Award is sponsored by Free Mind Power Books, and processed through Kiva.org.
David is from the village of Atskvita in the southern part of the country. He is 45 years old, married, and lives with his wife Tiniko and his 75-year-old father. David runs the family's agricultural activities. They have a plot of land where they grow potatoes and raise milk cows for producing cheese. The potatoes and cheese are sold in a grocery store Tiniko runs. She purchases grocery products in nearby towns at wholesale prices and sells them in the family's store in their village. The family's total average monthly income is 700 laris, including David's father's monthly pension.

David has requested a loan to increase the store's stocks. A larger variety of products will attract additional clients to the store, and sales will increase, therefore increasing the family's income. David and Tiniko plan to use the additional revenue to renovate their house, which is old and in bad condition.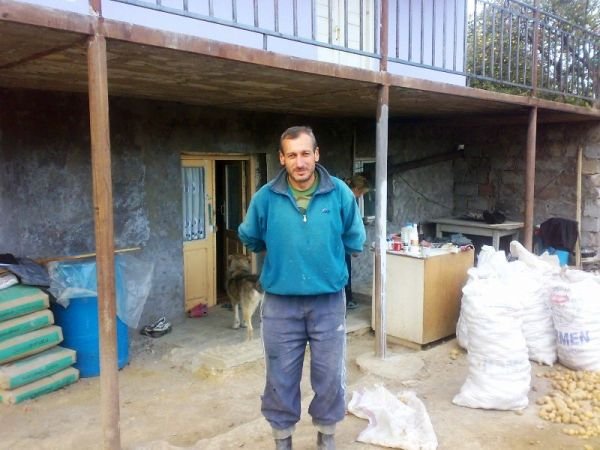 Congratulations to David!
For more information about other light workers, light resources, and light tools, see the navigation over to your left. Or learn more about the Perpetual Light Fund.
Potential Light Fund Recipients, keep sending your info. You may be next!
Christopher
Copyright Christopher Westra