Perpetual Light Fund Winner 56
Soulèye Dème, Winner of the $100 Microenterprise Fund (December 2010) in Senegal
This Light Award is sponsored by Health Benefits of Chia Seeds and processed through Kiva.org.
The solidarity group Soulèye Dème was created on July 23, 2011 when the Banc Villageois was inaugurated. The group comprises 31 women all from the same village. Their main work involves small businesses.

Standing with her hand raised in the back row at the far right in the photo, the group's official is 44 years old, married, and the mother of seven children. She sells rice, oil, and cola. She has a good command of her business for having worked in it for a number of years.

This new loan will enable her to stock up on rice, oil, and cola to resell.

With the profits generated by this loan, she plans on improving her children's living conditions and to help her husband with expenses.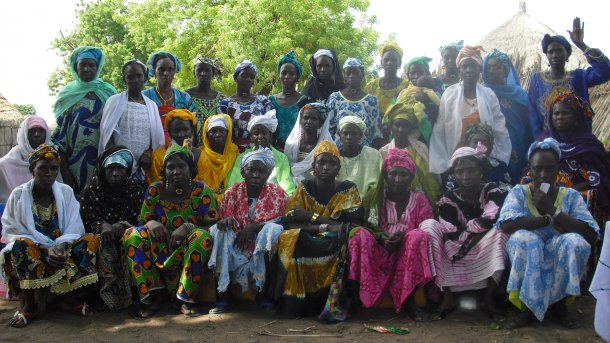 Congratulations to Soulèye Dème.
For more information about other light workers, light resources, and light tools, see the navigation over to your left. Or learn more about the Perpetual Light Fund.
Potential Light Fund Recipients, keep sending your info. You may be next!
Christopher
Copyright Christopher Westra