Perpetual Light Fund Winner 55
Chelestinsa and Team, Winner of the $100 Microenterprise Fund (November 2010) Tanzania
This Light Award is sponsored by Practical Mind Reading and processed through Kiva.org.
Chelestina, who is in her early 30s, is divorced with one child who goes to school. She has been running a pharmacy business for four years now. She works from 8 a.m to 9 p.m daily and is able to make a fair monthly profit.

This will be her 4th loan from Tujijenge Tanzania. She used the previous loans to buy medicines, repair the pharmacy shelves, repair the pharmacy floor, take care of her child and has paid back all her loans successfully. She wants a loan to buy more medicines for the pharmacy. Her dream is to one day be able to repair her three-roomed house.

She will share this loan with her loan group "Maelewano Zomboko" which has a total of 17 members who will hold each other accountable in paying back their loans.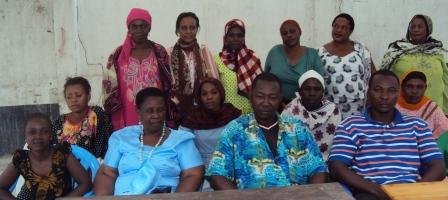 Congratulations to Chelestina.
For more information about other light workers, light resources, and light tools, see the navigation over to your left. Or learn more about the Perpetual Light Fund.
Potential Light Fund Recipients, keep sending your info. You may be next!
Christopher
Copyright Christopher Westra