Perpetual Light Fund Winner 51
Maguette Fatoa Sy's Group, Winner of the $100 Microenterprise Fund (July 2010)
This Light Award is sponsored by the Best Tools for Online Profits and processed through Kiva.org.
This group was created on March 27, 2008 and is composed of 21 women who all live in the same village. Their primary activities are petty trading and raising goats.

Coumba is the leader of the group. She is married and the mother of two children but is also responsible for her sister-in-law and two nephews. She is wearing green, standing on the right in the photo below.

She buys peanuts and "niébé" (black-eyed peas) in her village. She prepares homemade peanut oil and sells her products in neighboring towns. She has more than 11 years' experience in this field.

With her loan, she wants to buy large quantities of peanuts and "niébé" so that she can earn more. She helps her husband and her son in supporting the family and will be able to put aside more savings with the profit she hopes to make.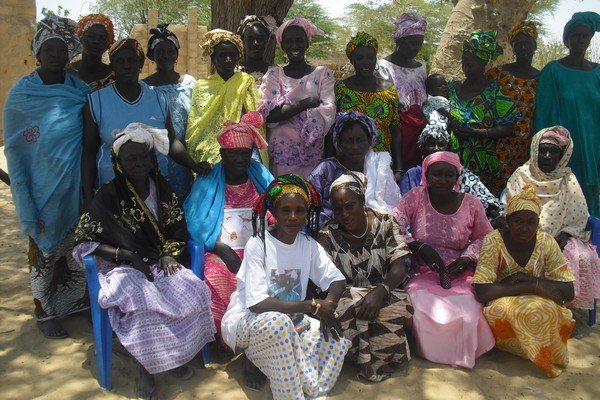 Congratulations to Coumba and her Group.
For more information about other light workers, light resources, and light tools, see the navigation over to your left. Or learn more about the Perpetual Light Fund.
Potential Light Fund Recipients, keep sending your info. You may be next!
Christopher
Copyright Christopher Westra