Perpetual Light Fund Winner 50
Mugurwa Nzigire, Winner of the $100 Microenterprise Fund (June 2010)
This Light Award is sponsored by the Nine Manifesting Tools and processed through Kiva.org.
Mugurwa Nzigire is an entrepreneur, president of the Safina group, 58 years old, married, and a mother of nine, all of whom attend school, but two of which already have their own homes. Her husband is a small storekeeper. Mugurwa Nzigire sells manioc flour in stores at the makeshift trade center Birere. She has been doing this for about six years.
She started her business with her first loan from Hekima around 2006. This new loan will allow her to stock up on 20 bags of manioc, and the rest will be used for her family. In addition, she plans to grow her business, buy a piece of land, and build there. Mugurwa Nzigire thanks Hekima for its support of poor women excluded from classical banks. It should be noted that the business group Safina is made up of 27 clients, of which two women are holding their babies.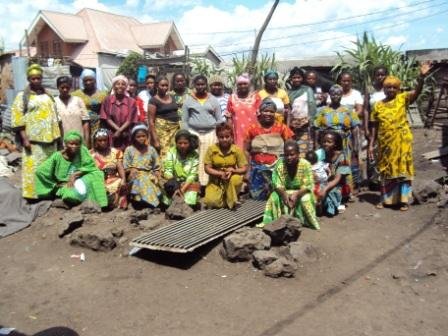 Congratulations to Mugurwa and the Safina Group.
For more information about other light workers, light resources, and light tools, see the navigation over to your left. Or learn more about the Perpetual Light Fund.
Potential Light Fund Recipients, keep sending your info. You may be next!
Christopher
Copyright Christopher Westra