Perpetual Light Fund Winner 38
Haydar, Winner of the $100 Microenterprise Fund (June 2009)
This Light Award is sponsored by the Science of Getting Rich Free Download and processed through Kiva.org.
Haydar is a 33-year-old man who lives in Beirut, capital of Lebanon. He has owned a grocery store for 10 years now. He sells canned food, candies, drinks, home cleaning products, etc. A feature of Haydar's work is that he offers competitive prices. His clients are his friends and neighbors. He requested a loan from Al Majmoua in order to purchase merchandise for his store. This is the first time that he has requested a loan.
When Haydar first started his business, he didn't face difficulties. He decided on setting up his business because he wanted to have independent work, as well as gaining experience. In the future, he plans to expand his business.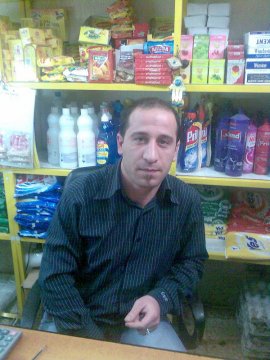 Congratulations to Haydar!
For more information about other light workers, light resources, and light tools, see the navigation over to your left. Or learn more about the Perpetual Light Fund.
Potential Light Fund Recipients, keep sending your info. You may be next!
Christopher
Copyright Christopher Westra