Perpetual Light Fund Winner 31
Wassiratou Assante, Winner of the $50 Microenterprise Fund (November 2008)
This Light Award is sponsored by My Free Mind Movies and processed through Kiva.org.
Wassiratou Assante is a young woman, 28 years old, married, and the mother of one child. For five years, she has had a hair salon in a working-class district of Lomé, the capital of Togo.
She wishes to use this loan to buy a hair dryer and some hair extensions and beauty products for resale. She is counting on this opportunity to improve her family's living conditions.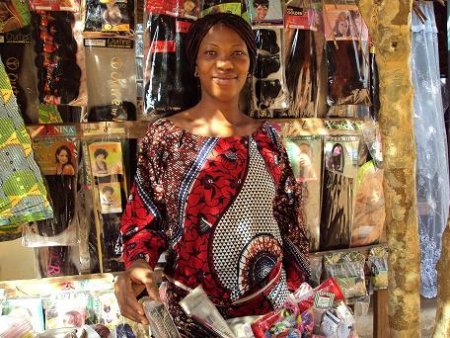 Congratulations to Wassiratou!
For more information about other light workers, light resources, and light tools, see the navigation over to your left. Or learn more about the Perpetual Light Fund. Note - This loan was processed through Kiva.org.
Potential Light Fund Recipients, keep sending your info. You may be next!
Christopher
Copyright Christopher Westra