Perpetual Light Fund Winner 29
Moureen Mwakarobo, Winner of the $100 Microenterprise Fund (September 2008)
This Light Award is sponsored by Diet for a Happy Planet and processed through Kiva.org.
Mambo (Greetings!) from Tanzania! This is thirty-four-year-old Moureen Mwakarobo from Dar es Salaam. She is married and has two children. Moureen has been running a chips business since 2007. Chips are fried small pieces of potatoes.

She works hard at her business because she has no one to assist her. Moureen currently earns about $100 a month from her business. She is requesting a loan of 700,000 TSH in order to purchase potatoes and cooking oil. In the future, she plans to improve her business. Moureen thanks you for your support!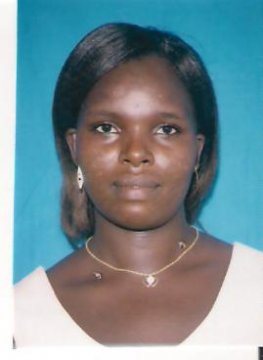 Congratulations to Moureen!
For more information about other light workers, light resources, and light tools, see the navigation over to your left. Or learn more about the Perpetual Light Fund. Note - This loan was processed through Kiva.org.
Potential Light Fund Recipients, keep sending your info. You may be next!
Christopher
Copyright Christopher Westra