Perpetual Light Fund Winner 28
Kate Owusuaa, Winner of the $100 Microenterprise Fund (August 2008)
This Light Award is sponsored by Diet for a Happy Planet and processed through Kiva.org.
Kate Owusuaa is a 35-year-old married mother of three children – two sons and one daughter. Currently, all of her children are in junior high or primary school. She lives with her children and husband in a rented apartment in the farming/commercial town of Takorase, near Akim Oda, in the Eastern Region of Ghana. Her husband is a farmer and Kate works to support him in providing for the family.

Kate cooks and sells rice and stew, which she prepares in her house and sells on the street. She buys bags of rice and other ingredients from nearby supermarkets. Kate has been in business for two years and wants a loan to purchase bags of rice in bulk. She hopes to give her children the best education she can afford.
Congratulations to Kate!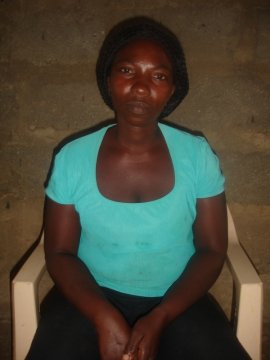 For more information about other light workers, light resources, and light tools, see the navigation over to your left. Or learn more about the Perpetual Light Fund. Note - This loan was processed through Kiva.org.
Potential Light Fund Recipients, keep sending your info. You may be next!
Christopher
Copyright Christopher Westra