Perpetual Light Fund Winner 27
Nguyen Thi Phuong, Winner of the $100 Microenterprise Fund (July 2008)
This Light Award is sponsored by Royalties University™ and processed through Kiva.org.
Mrs. Nguyen Thi Phuong is 27 years old. She is living with her husband and two small children in Phuc Yen town, Vinh Phuc province. In 1996, she joined TYM Fund and borrowed money to invest in raising livestock and growing forest. Currently, she is raising pigs and chickens at home, and Mr Thang - her husband - is a casual worker. With an income of VND6,000,000 per month, the living condition of Mrs Phuong's family is increasingly improved.
In this loan cycle, she wishes to borrow to buy more chickens and foods for poultry.
Congratulations to Nguyen!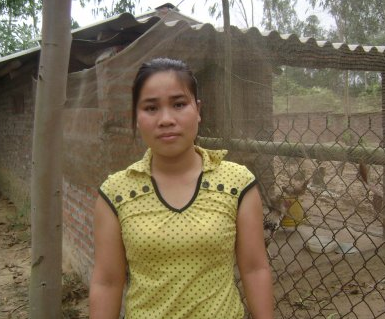 For more information about other light workers, light resources, and light tools, see the navigation over to your left. Or learn more about the Perpetual Light Fund. Note - This loan was processed through Kiva.org.
Potential Light Fund Recipients, keep sending your info. You may be next!
Christopher
Copyright Christopher Westra