Perpetual Light Fund Winner 25
Roeung Channy, Winner of the $100 Microenterprise Fund (May 2008)
This Light Award is sponsored by the I Create Power Membership Site and Adwords Wrap and processed through Kiva.org.
Roeung Channy, 30, is married and has three children. The family lives in the Siem Reap province of Cambodia. Roeung earns income working as a tailor, typically making US$2.5 per day. Roeung has been involved in the tailoring business since 1998 after finishing a specialized school.
Roeung's husband works in the fishery department, making about US$2 per day. Every month, the family spends US$50 on food, US$10 on utilities, US$5 on their children's education, and US$10 on transportation. At present, Roeung Channy is asking for a loan of US$600 to be able to purchase a sewing machine to help in her business. In the future, she wants to open a small tailoring shop.
Congratulations to Roeung!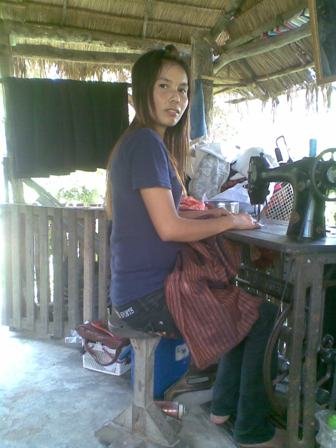 For more information about other light workers, light resources, and light tools, see the navigation over to your left. Or learn more about the Perpetual Light Fund. Note - This loan was processed through Kiva.org.
Potential Light Fund Recipients, keep sending your info. You may be next!
Christopher
Copyright Christopher Westra