Perpetual Light Fund Winner 24
Marta Lorena Maradiaga, Winner of the $100 Microenterprise Fund (April 2008)
This Light Award is sponsored by the I Create Power Membership Site and processed through Kiva.org.
Mrs. Marta Lorena Mendoza Maradiaga in Nicaragua is a very hard working person who works in her general store and thus provides for her family and the necessities of her home. She is a lady that has been able to maintain her two small children through her investment in her business which she attains with a lot of sacrifice,

In spite of the difficult financial situations that she has been through, she has been able to improve her business thanks to the loans that she received from Ceprodel which she has used to purchase goods for her store. With these loans she has improved the variety of her products and has been able to provide better living conditions for her children who need them so much. For this reason she is once again hoping to benefit from a loan for the purchase products to stock her general store.
Congratulations to Marta!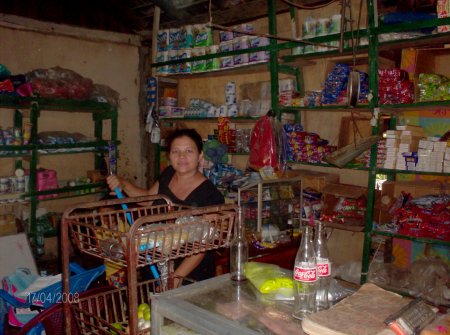 For more information about other light workers, light resources, and light tools, see the navigation over to your left. Or learn more about the Perpetual Light Fund. Note - This loan was processed through Kiva.org.
Potential Light Fund Recipients, keep sending your info. You may be next!
Christopher
Copyright Christopher Westra