Perpetual Light Fund Winner 23
Kaddu Mukasa's group, Winner of the $100 Microenterprise Fund (March 2008)
This Light Award is sponsored by the I Create Power Membership Site and processed through Kiva.org.
Kaddu is a fisherman in Buikwe, Uganda, a banana plantation farmer, and a businessman involved in buying and selling coffee. His main job is fishing in Kiyindi, Buikwe where he has three boats.
With his previous loan, he was able to buy a new boat engine that helped him pay school fees as well as start a poultry business for his wife at home. He plans to buy another engine with this loan to fulfill his dream of constructing rental houses in Buikwe town.


About Group Loans
In a group loan, each member of the group receives an individual loan but is part of a group of individuals bound by a group guarantee. Under this arrangement, each member of the group supports one another and is responsible for paying back the loans of their fellow group members if someone is delinquent or defaults.
Congratulations to Kaddu!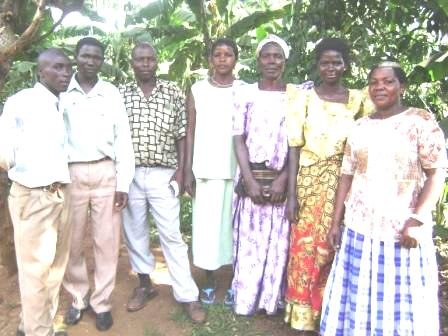 For more information about other light workers, light resources, and light tools, see the navigation over to your left. Or learn more about the Perpetual Light Fund. Note - This loan was processed through Kiva.org.
Potential Light Fund Recipients, keep sending your info. You may be next!
Christopher
Copyright Christopher Westra