Perpetual Light Fund Winner 192
Progresivo Group, of Peru, Winner of the $100 Microenterprise Fund (October 2019).
This Light Award is sponsored by Prosperity Poems (by Christopher Westra) and processed through Kiva.org.
Progresivo Group's Story
Maura is 36 years old and belongs to the group Progresivo, which is made up of 15 members and is led by Maura. Her group is currently going through the 31st cycle and is considered very enterprising and united.

Maura has two children, ages 17 and 12. She has always sought their well-being and to improve their quality of life. She is both mother and father.

More than 17 years ago, she initiated the improvement of her cacao crop. She is now requesting a loan for the maintenance of her parcel of cacao. She wants to obtain a better product and offer quality to her associates.

In addition, she works as a day laborer, and she continues saving within her group so that she can save for her children's education. Her biggest dreams are that her children achieve becoming professionals, to have diversified products from the area, and to have better income from her harvests.
In this group: Carmen, Eusebia, Maura, Pelayo, Obed, Cristian Efrain, Virgilio, Celene, Dina, Aydee, Aydee, Alan, Robertina, Angel, Yelsi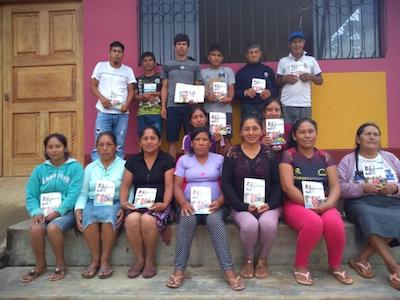 Congratulations to Progresivo Group in Peru..!
For more information about other light workers, light resources, and light tools, see the navigation over to your left. Or learn more about the Perpetual Light Fund.
Also, get your Free Prosperity Poems from Christopher Westra - Read out Loud - Reprogram for Wealth
Check out Christopher's Prosperity Poems Patreon Page.
Christopher
Copyright Christopher Westra