Perpetual Light Fund Winner 191
Vistoso Group, of Peru, Winner of the $50 Microenterprise Fund (September 2019).
This Light Award is sponsored by Prosperity Poems (by Christopher Westra) and processed through Kiva.org.
Vistoso Group's Story
Yen, 21, is a single mother with a five-year-old son, he is her greatest inspiration for success. Yes is the president of the communal bank "Vistoso," made up of ten members.

Cheerful and hardworking, Yen has always liked agriculture. That is why she grows cacao. She has a parcel of land for cultivating, and she is soliciting a loan to plant cacao.

As a second job she works as a day laborer on other land parcels, and maintenance (cleaning, gardening, among other jobs). Her greatest challenge has always been to keep her land full of a variety of products to satisfy her customers, and she very much wants to accomplish this.
In this group: Noemi, Gloria, Rodrigo, Irma, Ruise, Olga, Yen Lizceth, Sonia, Elsa, Narciso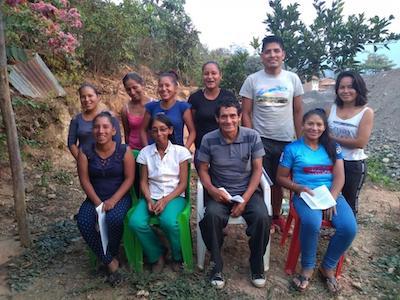 Congratulations to Vistoso Group in Peru..!
For more information about other light workers, light resources, and light tools, see the navigation over to your left. Or learn more about the Perpetual Light Fund.
Also, get your Free Prosperity Poems from Christopher Westra - Read out Loud - Reprogram for Wealth
Check out Christopher's Prosperity Poems Patreon Page.
Christopher
Copyright Christopher Westra