Perpetual Light Fund Winner 190
Rosa, of Peru, Winner of the $50 Microenterprise Fund (August 2019).
This Light Award is sponsored by Prosperity Poems (by Christopher Westra) and processed through Kiva.org.
Rosa's Story
Rosa, 40, is married, has two children and lives in the native community of Wayku, Lamas, San Martin, Peru. Her husband works in agriculture and for six months she has been in business buying women's, men's and children's clothing to sell retail.

Rosa will use the loan to buy more merchandise to expand her business, increase sales, and earn more profit which will allow her to give her children a quality education
.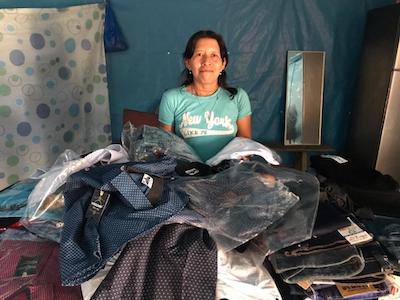 Congratulations to Rosa in Peru..!
For more information about other light workers, light resources, and light tools, see the navigation over to your left. Or learn more about the Perpetual Light Fund.
Also, get your Free Prosperity Poems from Christopher Westra - Read out Loud - Reprogram for Wealth
Check out Christopher's Prosperity Poems Patreon Page.
Christopher
Copyright Christopher Westra