Perpetual Light Fund Winner 189
Phalla, of Cambodia, Winner of the $25 Microenterprise Fund (July 2019).
This Light Award is sponsored by Prosperity Poems (by Christopher Westra) and processed through Kiva.org.
Phalla's Story
Phalla is 52 years old, married, and has three children. She makes and sells Khmer cakes. Her husband is a construction worker. She has been in business for eight years.

She will use this loan to purchase more glutinous rice, coconut and other ingredients for making her cakes. This loan would help to improve her business and change her family's standard of living. Her goals are to expand her business and send her children to universities.

Increasing numbers of competitors and insufficient capital are her major challenges.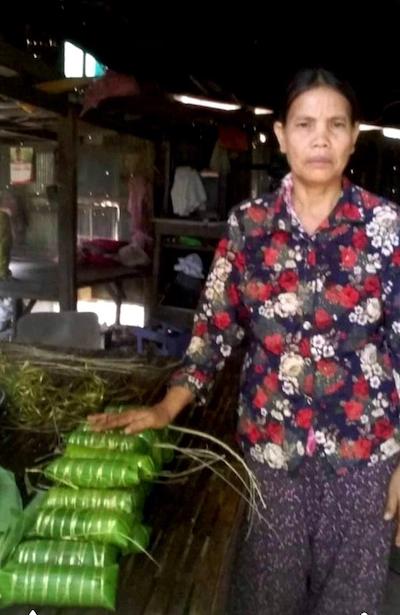 Congratulations to Phalla in Cambodia..!
For more information about other light workers, light resources, and light tools, see the navigation over to your left. Or learn more about the Perpetual Light Fund.
Also, get your Free Prosperity Poems from Christopher Westra - Read out Loud - Reprogram for Wealth
Check out Christopher's Prosperity Poems Patreon Page.
Christopher
Copyright Christopher Westra