Perpetual Light Fund Winner 188
Bartolina Sisa Group, of Bolivia, Winner of the $100 Microenterprise Fund (June 2019).
This Light Award is sponsored by Prosperity Poems (Christopher Westra) and processed through Kiva.org.
Bartolina Sisa Group's Story
The Communal Bank "Bartolina Sisa" is part of the Alto Lima agency. The group consists of eight members and is led by a Board of Directors in which Sra. Paulina is the president. 

Paulina is 63 years old, single, and has five children. She has a business of selling coca leaves. Her loan will be used to buy coca leaves in bulk from wholesale vendors in the city of La Paz and then she will sell them at her vending stall. By working in this manner, she will be able to generate income to support her family. 

Her aspirations include expanding her business. Paulina asks that the lenders continue to trust her Communal Bank group.
In this group: Josue, Miguel, Ximena, Gimena, Mabel Tathiana, Norka Willma, Betzabe, Paulina Yola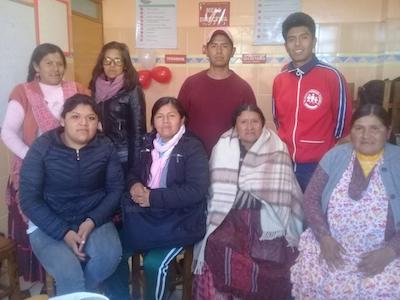 Congratulations to Bartolina Sisa Group in Bolivia..!
For more information about other light workers, light resources, and light tools, see the navigation over to your left. Or learn more about the Perpetual Light Fund.
Also, get your Free Prosperity Poems from Christopher Westra - Read out Loud - Build Your Wealth
Check out Christopher's Prosperity Poems Patreon Page.
Christopher
Copyright Christopher Westra