Perpetual Light Fund Winner 185
Awo Group, of Ghana , Winner of the $75 Microenterprise Fund (May 2019).
This Light Award is sponsored by Prosperity Poems for Abundance and Happiness (Christopher Westra) and processed through Kiva.org.
Awo Group's Story
This is Augustina, whose purpose for this loan is to buy more groceries, food crops, corn and cassava dough to sell. She is a hardworking, married woman living in the locality of Teshie where she earns a living. She also practices food vending to supplement her income. 

Augustina hopes for her family to be well-off, although she faces a challenge of limited working capital to meet the increasing demands of her customers. She is a member of Awo Group, where members guarantee each other to access credit and develop themselves.
In this group: Augustina, Theodora, Patience, Philomena, Grace, Cynthia, Sarah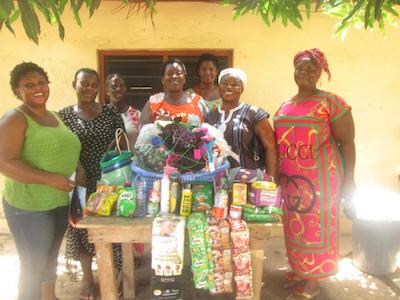 Congratulations to Awo Group in Ghana...!
For more information about other light workers, light resources, and light tools, see the navigation over to your left. Or learn more about the Perpetual Light Fund.
Also, get your Free Prosperity Poems from Christopher Westra - Read out Loud - Build Your Wealth
Check out Christopher's Prosperity Poems Patreon Page.
Christopher
Copyright Christopher Westra