Perpetual Light Fund Winner 183
Hoa, of Vietnam , Winner of the $50 Microenterprise Fund (April 2019).
This Light Award is sponsored by Prosperity Poems for Programming (Christopher Westra) and processed through Kiva.org.
Hoa's Story
Hoa is 47 years old and married. She is an ethnic minority living in Cam Thuy district, a mountainous region of Thanh Hoa province, very far from the center. She speaks ethnic minority languages and rarely goes out of the village, so she has no opportunity to access financial services. 

She has worked in agriculture, raising poultry for more than ten years. Her family is a low-income household in the village. Moreover, this job is unstable. 

The main hardship that Hoa faces is lack of capital. She is requesting a loan to purchase sand, cement, bricks and equipment to build a fresh water system.

This is Hoa's first loan with the Thanh Hoa Microfinance Institution. Hoa hopes for her family to be healthy and happy, for her children to find good jobs, and for her business to do well.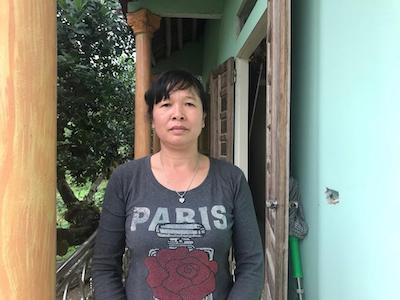 Congratulations to Hoa of Vietnam...!
For more information about other light workers, light resources, and light tools, see the navigation over to your left. Or learn more about the Perpetual Light Fund.
Also, get your Prosperity Poems from Christopher Westra - Read out Loud - Build Your Wealth
Check out Christopher's Prosperity Poems Patreon Page.
Christopher
Copyright Christopher Westra