Perpetual Light Fund Winner 18
Irina Konnikova, Winner of the $100 Microenterprise Fund (October 2007)
This Light Award is sponsored by the Freedom Lifestyle Income Program and processed through Kiva.org.
For the past seven years, Irina Konnikova has sold men's clothing in the central market of Melitopol, Ukraine. A married mother of two, Irina is determined to provide a better living for entire family. Irina is hard working and kind, giving her the ideal blend of entrepreneurial determination and service. Skilled in trade and abounding in character, Irina has both a strong business base and a perfect credit history with Nadiya Ukraine.
Currently, Irina is seeking a loan of $1200 to purchase a new vending facility and expand her business. With the increased income, Irina plans to continue growing her business and to improve the financial situation of her family.
Congratulations to Irina!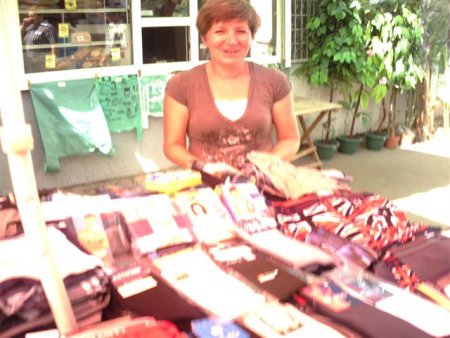 For more information about other light workers, light resources, and light tools, see the navigation over to your left. Or learn more about the Perpetual Light Fund. Note - This loan was processed through Kiva.org.
Potential Light Fund Recipients, keep sending your info. You may be next!
Christopher
Copyright Christopher Westra