Perpetual Light Fund Winner 176
Maria, of Peru, Winner of the $25 Microenterprise Fund (February 2019).
This Light Award is sponsored by Christopher Westra's Prosperity Poems and processed through Kiva.org.
Maria's Story
Maria Corsina is 59 years old. She is separated, and lives in her own home in the district of Querecotillo, in the province of Sullana, department of Piura, Peru. She has many good personal and work references from the inhabitants of the area. The residents of this area principally work in agriculture, commerce and ranching.

Maria Corsina works selling basic products such as rice, sugar, oil, etc. She has more than 2 years of experience doing this. She is requesting a loan to invest in the purchase of more products, such as oil, eggs, detergent, etc. In this way, she will have greater earnings for herself and her family.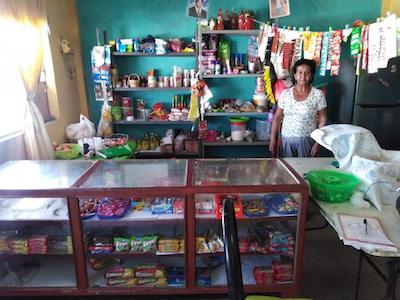 Congratulations to Maria of Peru...!
For more information about other light workers, light resources, and light tools, see the navigation over to your left. Or learn more about the Perpetual Light Fund.
Learn more about Great Mind Power Books and start gaining Power into YOUR LIFE!
Potential Light Fund Recipients, keep sending your info. You may be next!
Christopher
Copyright Christopher Westra