Perpetual Light Fund Winner 175
Rael, of Kenya, Winner of the $50 Microenterprise Fund (January 2019).
This Light Award is sponsored by Prosperity Poems and processed through Kiva.org.
Rael's Story
Rael lives in the beautiful land of Kenyenya, Kenya, and is arguably among the most successful clients of Juhudi Kilimo, a microfinance institution that deals only with smallholder farmers in rural parts of Kenya. 

Rael is married to a fellow farmer. Her family's main income source is milk from their dairy farm, but they are also involved in other agricultural activities such as growing vegetables, fruits, different horticulture produce, and grains.

In Kenya, agriculture is one of the most competitive industries, especially due to the high costs of operations necessary to improve farming. Such costs include land acquisition and inputs, which have always skyrocketed. 

To meet the high costs of inputs, farmers have been forced to borrow from financial institutions that sometimes impose very complicated procedures in loans distribution. Some farmers, and especially women, end up in hopelessness, despondency, and lack of morale to invest in agriculture.

Rael is requesting a loan to buy farm inputs such as certified seeds and rich-nutrient fertilizer. Your loan will enable her to improve her production through the use of quality farm inputs. 

This intervention will help her meet the increasing demand for food in the market and, in the process, generate more income to repay the loan debt. She also hopes to improve the conditions of her house.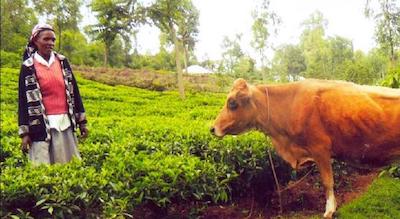 Congratulations to Rael of Kenya...!
For more information about other light workers, light resources, and light tools, see the navigation over to your left. Or learn more about the Perpetual Light Fund.
Learn more about Great Mind Power Books and start gaining Power into YOUR LIFE!
Potential Light Fund Recipients, keep sending your info. You may be next!
Christopher
Copyright Christopher Westra