Perpetual Light Fund Winner 173
Frankilde, of Namibia, Winner of the $50 Microenterprise Fund (January 2019).
This Light Award is sponsored by Prosperity Poems and processed through Kiva.org.
Frankilde's Story
In late 2018 Frankilde fell sick. For two months she was unable to work. Thankfully for her and her four children, she had successfully been running a small-scale solar energy business for almost two years before that. With her savings from work, Frankilde was able to get the medical care she needed and ensure her children had nutritious food and their school fees paid. 

Frankilde is back at work and is hoping to grow her business even more in the new year. With your loan, Frankilde will be able to get small-scale solar products imported and pay for travel to new communities, where she will be able to grow her market for these affordable, durable, and sustainable solar products.

(Pictured, from left, Frankilde, Program Manager, Theo, and Regional Sales Manager, Fino)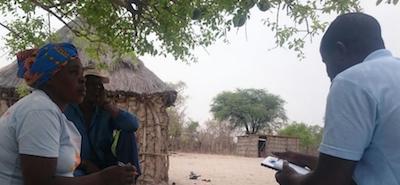 Congratulations to Frankilde of Namibia...!
For more information about other light workers, light resources, and light tools, see the navigation over to your left. Or learn more about the Perpetual Light Fund.
Learn more about Great Mind Power Books and start gaining Power into YOUR LIFE!
Potential Light Fund Recipients, keep sending your info. You may be next!
Christopher
Copyright Christopher Westra