Perpetual Light Fund Winner 168
Mujeres Solidarias Group, of Peru, Winner of the $50 Microenterprise Fund (October 2018)
This Light Award is sponsored by Prosperity Poems and processed through Kiva.org.
Mujeres Solidarias Group' Story
These are the members of the group Mujeres Solidarias. It is a group made up of six very responsible and hard-working people. One of them is Liz, who is 28 years old. She lives with a partner and has two children, who are still minors. 

For four years, she has had a small barbershop business in a rented location, where she cuts and trims hair and beards, etc. She works six days per week. In the future, she would like to have another location in order to earn higher income.

She will invest the loan granted in the purchase of barber chairs to continue attracting more customers and generating more income. Liz is the first one on the right side, standing, and she is wearing a black shirt with long sleeves.

She and all of the members of the group are grateful to Kiva for the loan granted and for the trust they have been offered. They say goodbye, leaving the promise that they will accomplish all of their proposed goals.
In this group: Julia , Herminio, Sara Maxima, Rosa Alejandrina, Liz Karen, Herlinda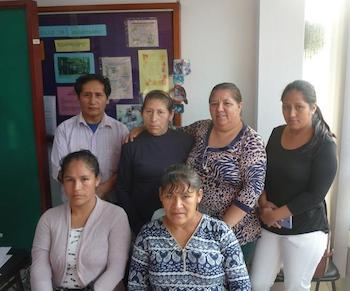 Congratulations to Mujeres Solidarias Group of Peru...!
For more information about other light workers, light resources, and light tools, see the navigation over to your left. Or learn more about the Perpetual Light Fund.
Learn more about Great Mind Power Books and start gaining Power into YOUR LIFE!
Potential Light Fund Recipients, keep sending your info. You may be next!
Christopher
Copyright Christopher Westra