Perpetual Light Fund Winner 167
Avelita,of the Philippines, Winner of the $50 Microenterprise Fund (September 2018)
This Light Award is sponsored by Great Mind Power Books and processed through Kiva.org.
Avelita's Story
Avelita is a supportive wife and mother. She has owned and managed a tailoring business for 35 years in the community of Calaocan, Santiago City, Isabela. With her passion for sewing, she was able to support her family with their expenses. 

Now, Avelita is asking for a loan of PHP 15,000 to meet the demand of her customers. The loan will be used to buy fabric, needles, and other materials needed for sewing. Avelita is looking forward to the continued growth of her business.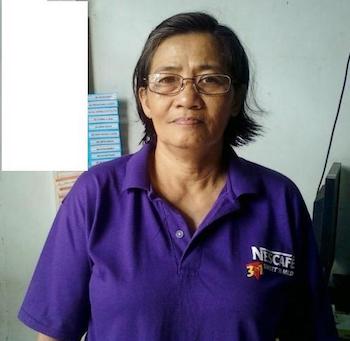 Congratulations to Avelita of the Philippines...!
For more information about other light workers, light resources, and light tools, see the navigation over to your left. Or learn more about the Perpetual Light Fund.
Learn more about Great Mind Power Books and start gaining Power into YOUR LIFE!
Potential Light Fund Recipients, keep sending your info. You may be next!
Christopher
Copyright Christopher Westra