Perpetual Light Fund Winner 163
Narcisa, in Honduras, Winner of the $50 Microenterprise Fund (July 2018)
This Light Award is sponsored by Great Mind Power Books and processed through Kiva.org.
Narcisa's Story
Narcisa is forty-five years old. She is a single mother. She lives whith her father and her three children in the munipality of Cyamel in Cortes. Earlier, she dedicated herself to selling coconut bread. Currently, she sells staple goods, drinks and sausages among other food products. 


Narcisa is requesting a loan of $650 to invest in purchasing the products for her business, products like rice, beans, maize, sugar, eggs, dairy items, drinks meats, sausages, bread and other goods. 

Her goal is to repay the loan with the earnings, to grow her business, and also to help her family improve their quality of life and continue covering the education costs of her children.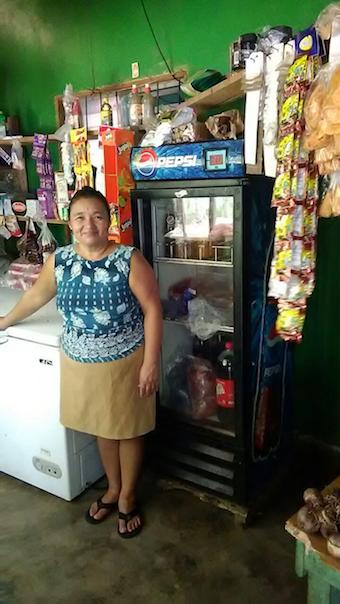 Congratulations to Narcisa in Honduras...!
For more information about other light workers, light resources, and light tools, see the navigation over to your left. Or learn more about the Perpetual Light Fund.
Learn more about Great Mind Power Books and start gaining Power into YOUR LIFE!
Potential Light Fund Recipients, keep sending your info. You may be next!
Christopher
Copyright Christopher Westra