Perpetual Light Fund Winner 162
Milagrosa, in the Philippines, Winner of the $50 Microenterprise Fund (July 2018)
This Light Award is sponsored by Great Mind Power Books and processed through Kiva.org.
Milagrosa's Story
Milagrosa earns a living by engaging in selling charcoal for many years now. She is a married woman and has four grown children. Her husband goes farming to help manage the economy of her house.

In her spare time, she also engages in buying and selling of buli ( a kind of palm), used in weaving native baskets in her town.

She wants to be more progressive and sustainable. That is why she has requested a loan from Kiva's field partner CEVI. It will be used to purchase more empty coconut shells and more supplies of buli (a kind of palm).

This will help her cope with demand and able to repay her obligation on time.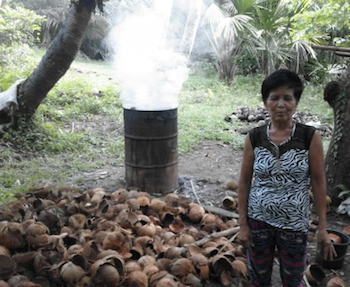 Congratulations to Milagrosa in the Philippines...!
For more information about other light workers, light resources, and light tools, see the navigation over to your left. Or learn more about the Perpetual Light Fund.
Learn more about Great Mind Power Books and start gaining Power into YOUR LIFE!
Potential Light Fund Recipients, keep sending your info. You may be next!
Christopher
Copyright Christopher Westra