Perpetual Light Fund Winner 160
Christine, in Zimbabwe, Winner of the $50 Microenterprise Fund (May 2018)
This Light Award is sponsored by Great Mind Power Books and processed through Kiva.org.
Christine's Story
Christine is 38 years old and married with two children. She specializes in selling kitchenware. The client has managed to roof part of her house and feed her children with the profit from her previous loan. She wants to buy kitchenware such as plates and cups to meet the increased demand.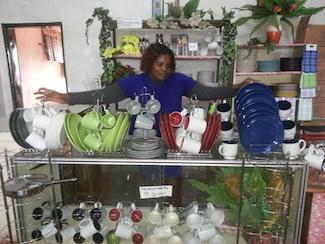 Congratulations to Christine in Zimbabwe...!
For more information about other light workers, light resources, and light tools, see the navigation over to your left. Or learn more about the Perpetual Light Fund.
Learn more about Great Mind Power Books and start gaining Power into YOUR LIFE!
Potential Light Fund Recipients, keep sending your info. You may be next!
Christopher
Copyright Christopher Westra