Perpetual Light Fund Winner 159
Piusati, in Tonga, Winner of the $50 Microenterprise Fund (April 2018)
This Light Award is sponsored by Great Mind Power Books and processed through Kiva.org.
Piusati's Story
Piusati is a 39 years old woman living together with her partner at their own home located in the rural area of Tongatapu with five children. 

They are struggling trying to raise their kids, especially when sending them to school because two of them already attend school and the rest have not yet entered school. 

At the moment Piusati is currently running her business of weaving. 

She had her loan and spend it wisely in preparing pandanus to supply her weaving. Now she faces challenges when she's running out of pandanus. It's very difficult for her to buy more pandanus due to the expensive prices of good quality material. 

She's confident that running her business will provide her some more income from selling her weaving and that this will enable to reach her vision of having savings to educate all her children in to a better standard of knowledge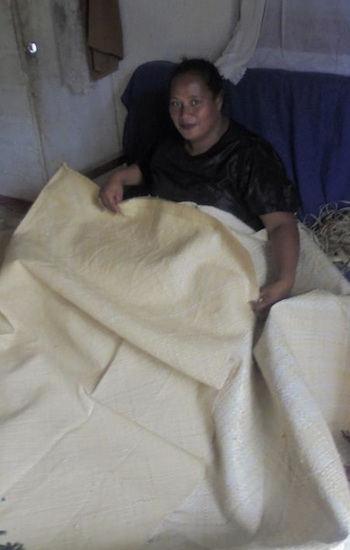 Congratulations to Piusati in Tonga...!
For more information about other light workers, light resources, and light tools, see the navigation over to your left. Or learn more about the Perpetual Light Fund.
Learn more about Great Mind Power Books and start gaining Power into YOUR LIFE!
Potential Light Fund Recipients, keep sending your info. You may be next!
Christopher
Copyright Christopher Westra