Perpetual Light Fund Winner 157
Drinkwell, in Dhaka Bangladesh, Winner of the $50 Microenterprise Fund (March 2018)
This Light Award is sponsored by My Best Crypto and processed through Kiva.org.
Drinkwell's Story
Problem
In Dhaka, Bangladesh, 4 million low income community members access their daily drinking water from unregulated water sources where water sharks charge high prices. Diseases like E. coli and other bacteria and viruses are common, as providers don't follow quality standards. Additionally, unregulated activities result in inefficient use of precious groundwater, exacerbating a water shortage that disproportionately hurts the poor.

Solution
Drinkwell provides water ATM systems that disburse safe, metered, drinking water. They are partnering with Dhaka's water utility to retrofit Dhaka's existing water pump infrastructure and provide safe drinking water directly to low-income households at affordable prices.

Each Drinkwell System can serve up to 2,000+ households. Users use reloadable debit cards to withdraw water through an ATM interface. To date they have installed 10 of these systems and would like to deploy 300 across the city. A video on their work is here

Loan & Use of Impact
The water utility pays Drinkwell a monthly operation & maintenance fee for each system that they install. As such, Drinkwell does not earn revenues for operating and maintaining these sites until each system is online and operational. The $50,000 loan provides initial funding to deploy these systems across Dhaka, unlocking sustainable revenues.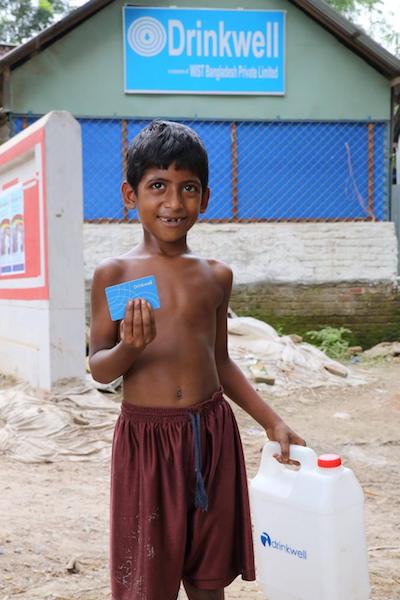 Congratulations to Drinkwell in Bangladesh...!
For more information about other light workers, light resources, and light tools, see the navigation over to your left. Or learn more about the Perpetual Light Fund.
Learn more about Great Mind Power Books and start gaining Power into YOUR LIFE!
Potential Light Fund Recipients, keep sending your info. You may be next!
Christopher
Copyright Christopher Westra