Perpetual Light Fund Winner 154
Gs Fe Group, of the Dominican Republic, Winner of the $50 Microenterprise Fund (February 2018)
This Light Award is sponsored by Great Mind Power Books and processed through Kiva.org.
Gs Fe Group's Story
Ghislene is a thirty-three year old woman who has lived in Boca Chica, in the municipality of Santo Domingo, in the Dominican Republic for the past thirteen years. The economy of the municipality is generally based on fishing, the informal economy and services associated with tourism. 

Ghislene is a Haitian immigrant. While she was studying in Haiti, her father decided to relocate to the Dominican Republic with his family. 

Now she, along with her husband and children, fight daily for their sustanence. Five years ago, she developed a business selling new clothing at home and from house to house. 

She dreams of building a house on a small plot of land the family acquired. Ghislene needs this suport to buy new clothing and maintain her business and her clients. 

Thank you for the support to the Gs Fe group in business development.
In this group: Ghislene, Junia , Cecilia, Simon , Marie, Roberson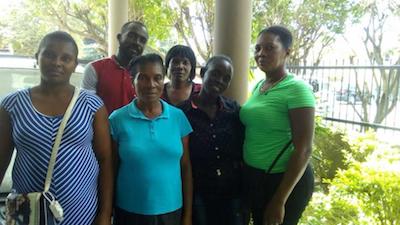 Congratulations to the Gs Fe Group in the Dominican Republic...!
For more information about other light workers, light resources, and light tools, see the navigation over to your left. Or learn more about the Perpetual Light Fund.
Learn more about Great Mind Power Books and start gaining Power into YOUR LIFE!
Potential Light Fund Recipients, keep sending your info. You may be next!
Christopher
Copyright Christopher Westra