Perpetual Light Fund Winner 138
Roberto, of Puerto Rico, Winner of the $50 Microenterprise Fund (February 2017)
This Light Award is sponsored by 101 Best As a Man Thinketh Quotes and processed through Kiva.org.
Roberto's Story
I am the middle of three brothers. We were all born and raised in Puerto Rico from a Puerto Rican father and a Mexican mother. As kids, our parents instructed in us both cultures and we used to spent 3 months out of every year living in Mexico. This is how we got closer to our beloved grandma Lolita. She truly was a very loving person and a great cook. There is nothing better like eating at grandma's place, right?

As we grew older, finances changed at home and we had to leave Puerto Rico after graduation. After many years living in the United States mainland I decided to return to Puerto Rico and follow my gut feeling of starting my own business. I invited my brothers to join me, work stronger as a family and bring the authentic Mexican flavor to Puerto Rico. Even with the economical situation in Puerto Rico we have embraced the opportunity to become entrepreneurs and do the difference for our island's economy while providing jobs and helping others.

My dream is to become a truthful entrepreneur with several business success stories, bring financial stability to our family and positively impact Puerto Rico and our world through my businesses.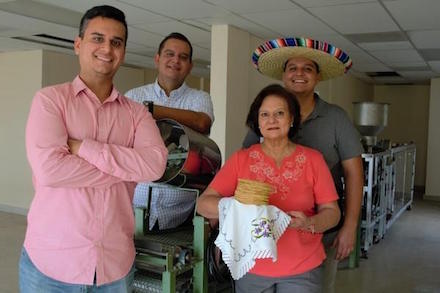 Congratulations to Roberto in Puerto Rico!
For more information about other light workers, light resources, and light tools, see the navigation over to your left. Or learn more about the Perpetual Light Fund.
Learn more about Great Mind Power Books and start gaining Power into YOUR LIFE!
Potential Light Fund Recipients, keep sending your info. You may be next!
Christopher
Copyright Christopher Westra