Perpetual Light Fund Winner 136
Manjano Foundation, of Tanzania, Winner of the $50 Microenterprise Fund (January 2017)
This Light Award is sponsored by 101 Best As a Man Thinketh Quotes and processed through Kiva.org.
Manjano Foundation's story
Problem

Tanzanian National Bureau of Statistics reported 71.7% of women in urban areas are unemployed or make less than $1 a day. The few women that venture into business, their businesses remain stagnant and 70% fail within 2 years. Dar es Salaam is one of the fastest growing cities in the world, but women and youth unemployment continue to rise; Dare es Salaam needs entrepreneurship and easier paths to higher education.

Solution

Shear illusions is a cosmetic company that sells LuvTouch Products. Three years ago, Shear Illusions wanted help women earn higher incomes in the cosmetic industry so they made a social enterprise: The Manjano Foundation. Manjano established a cosmetic academy where women learn relevant skills for the cosmetic industry, and get support for becoming their own entrepreneur. Video
Shear Illusions and Manjano Foundation have developed a business model that creates jobs, contributes to poverty reduction and at the same time improve its business performance. This business model contribute to the social and economic empowerment of young women living in urban areas in Tanzania.
Impact
Last year, the Manjano Foundation provided free training to more than 200 women from 5 different districts and provided them with starter kits of LuvTouch Manjano cosmetic products to start their own cosmetics businesses through mentorship, executive coaching, training in business skills and motivational talks. 22 women already earn over $1000 USD per month.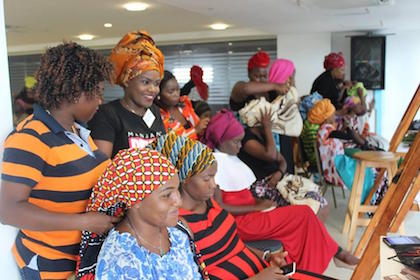 Congratulations to The Manjano Foundation in Tanzania!
For more information about other light workers, light resources, and light tools, see the navigation over to your left. Or learn more about the Perpetual Light Fund.
Learn more about Great Mind Power Books and start gaining Power into YOUR LIFE!
Potential Light Fund Recipients, keep sending your info. You may be next!
Christopher
Copyright Christopher Westra