Perpetual Light Fund Winner 130
Tomasa, of El Salvador, Winner of the $50 Microenterprise Fund (August 2016)
This Light Award is sponsored by Christopher Westra Apps and processed through Kiva.org.
Tomasa's Story
Tomasa studied up to 5th grade of basic education. She is married and her partner works as a soldier, where he earns a monthly salary, and they have two children.

Tomasa has earned a living through farming work since she was very small. As well as this work, she makes petates (sleeping mats), so that with both jobs she can provide for the household expenses.

She needs the loan to buy tule reeds, to make petates and sell them.

Her greatest dream is to continue supporting her children in their studies, so they can have greater opportunities in the future.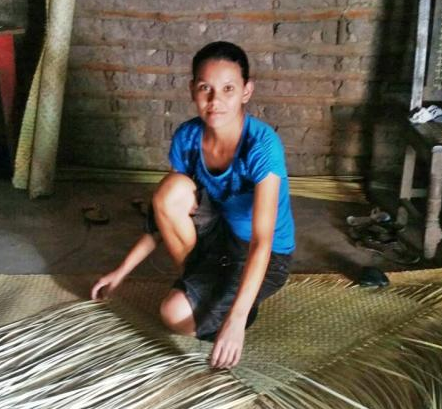 Congratulations to Tomasa in El Salvador..!
For more information about other light workers, light resources, and light tools, see the navigation over to your left. Or learn more about the Perpetual Light Fund.
Learn more about Great Mind Power Books and start gaining Power into YOUR LIFE!
Potential Light Fund Recipients, keep sending your info. You may be next!
Christopher
Copyright Christopher Westra