Perpetual Light Fund Winner 124
Saado, of Somalia, Winner of the $50 Microenterprise Fund (April 2016)
This Light Award is sponsored by Great Mind Power Books and processed through Kiva.org.
Saado is a 56-year-old businesswoman. She is a widow with 10 children. She has a tea shop in Gabiley town, which she started in 1994, when civil war broke out in Somaliland. Surprisingly, when she was starting the tea shop, she had no money to start her small business.

To start the tea shop, she borrowed several kilograms of sugar from her relative. Fortunately, her small business grew day after day, until she used the money to pay school fees and to feed her family.

Now, her business is a medium-sized enterprise and she requested from Kaaba Micro-finance a loan for $1800 to expand her business. She sells Somali tea and local foods.

Saado is the one who sitting in front of the group photo and raising her hand. She is the leader of a group known as Ciise Group 2. The group consists of 10 members which 6 of them are female while the remaining 4 are male and this the second loan cycle. Each and every client has an existing business and also everyone will get his/her loan separately and they will pay monthly repayments.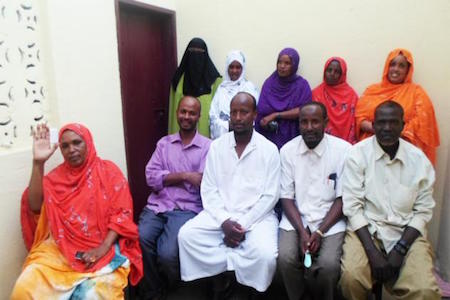 Congratulations to Saado from Somalia!
For more information about other light workers, light resources, and light tools, see the navigation over to your left. Or learn more about the Perpetual Light Fund.
Learn more about Great Mind Power Books and start gaining Power into YOUR LIFE!
Potential Light Fund Recipients, keep sending your info. You may be next!
Christopher
Copyright Christopher Westra