Perpetual Light Fund Winner 123
Sarahy, of El Salvador, Winner of the $50 Microenterprise Fund (March 2016)
This Light Award is sponsored by Great Mind Power Books and processed through Kiva.org.
Sarahy is 47 years old and lives at home with her daughter. She has been making clothes for 8 years. Her sewing shop is in her home. She has many customers who likes the quality of the clothing. Profits help some household expenses.

Sarahy requests a loan to buy thread, needles, a variety of fabric, buttons, rubber bands, etc. This will help her continue her work that generates good profits.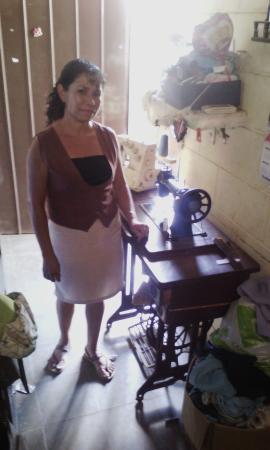 Congratulations to Sarahy from El Salvador!
For more information about other light workers, light resources, and light tools, see the navigation over to your left. Or learn more about the Perpetual Light Fund.
Learn more about Great Mind Power Books and start gaining Power into YOUR LIFE!
Potential Light Fund Recipients, keep sending your info. You may be next!
Christopher
Copyright Christopher Westra